It's safe to say, that at TSP, we've all gotten into our daily routines and habits (good and bad) and we've no doubt that they differ significantly from other offices – we're very unique and we know it! So from the positive to the negative, we thought we'd sum up the top twelve TSP moments of the working week! (N.B: If hungry, do not read – there may be one or two mentions of food).
1) Our impressive tea selection:
A normal tea? Please 💁.
Don't forget our beauty tea, lady grey, peppermint, chamomile, ginger, nettle, passion fruit and whatever else you could think to brew! The only issue is (and now we are being picky) the kitchen in our new office is down stairs, so the tea run is quite the job. Don't forget the recurrent office debate: leave the teabag in or take it out… and don't get us started on Chelsie's 'can you leave my teabag in for 30 seconds…'
2) The mid-morning sausage bap dilemma:
To deli or not to deli? We blame Emily for introducing the biggest dilemma of the day to the TSP office, especially when the hunger pangs get too much and we can't help but run to the deli next door. The delicious taste however, often leaves us in limbo for the rest of the day – we're too full for lunch, but hungry again at 4pm.
3) Insta-food:
As Lottie always says 'If it's not on Insta, did it even happen?' With our guilt ridden food trips comes the inevitable Instagram snap, and with foodie clients, Sara is undoubtedly the office foodstagram expert, showcasing the delicious choices online. The inter-office support is real too. First 10 likes? TSP colleagues.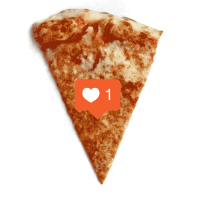 4) Friday lunches are the best!
If you can't treat yourself on a Friday, when can you? With clients such as The Ice Cream Farm literally around the corner (Beth's personal favourite), as well as our restaurant neighbours taunting us with Thai and Chinese aromas and the nearby supermarkets tempting us with homemade pizza, lunch is another reason why Friday is the best day of the working week.
5) And if you're hungry mid-day…
You can always rely on Louis to have a packet of biscuits at his desk.
6) Stepping away from food, we are also subject to some more typical PR moments…
We promise, no more food references.
7) Calling IT support is always 'interesting':
You've done everything in your power, but your laptop won't play ball (who said technology was reliable?!). The time has now come to phone IT support. How successful the call will be is a constant source of debate, especially when the first piece of advice is typically, 'have you tried restarting it?'
8) But of course there are plenty of good moments in PR too:
Like getting a fresh blog idea which you know will be the best one yet (so meta). Of course, this is a daily occurrence for the TSP team, and once we start typing, the ideas just keep coming. Client, get ready to be blown away.
9) Or getting incredible coverage:
Again, this happens regularly (would you expect anything less?!) – but each time it feels like winning an Oscar (and actually winning *cough cough*, will they ever live that moment down?). The office is our red carpet, the coverage our trophy. If only it were acceptable to repeatedly strut up and down in a stunning, designer floor length dress. Cue the emotional speech when we announce our coverage win to the client…
10) But this couldn't be achieved without Debbie's organisational spreadsheets:
Move over Picasso – colour coordinated, stored under different tabs and filled to the brim with numbers, emails and deadlines, our Excel sheets resemble a work of art. We owe so much to these beautiful documents – how did we cope before Debbie joined the team?!
(Here's to you Debbie!)
11) And of course, PR has the perk of attending events:
From frequent construction safety days (Scarlett has quite taken to adorning a hard hat as her workplace attire), to charity events, we've done them all and we enjoy our events as much as the guests – even if some clients do require picnic events (this does not count as another food reference!) with visits from the likes of Olaf .
When it comes to events though, there's always one question from Laura… will there be Prosecco?
12) Of course PR (and office food) wouldn't be anywhere near as enjoyable if it weren't for all the TSP employees!
One thing you'd only know if you worked in the office is that we are the best colleagues and our days are made a little easier with each other's company (and a bowl of Pad Thai: no prawn tails 😉)
http://www.thesourcepartnership.com/wp-content/uploads/2017/05/Blog-Feature-Image.jpg
560
835
Laura Fearnall
http://www.webdev.thesourcepartnership.com/wp/wp-content/uploads/2017/05/nologo.png
Laura Fearnall
2017-05-12 15:11:29
2017-07-27 13:53:03
12 THINGS YOU'LL ONLY UNDERSTAND IF YOU WORK AT THE SOURCE PARTNERSHIP